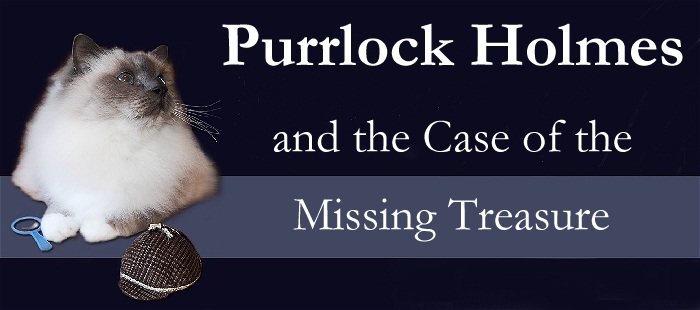 Moonlight madness strikes the Robertson household when their Birman cat Purrlock Holmes goes on a rampage that has the dog tied up in toilet paper and the Robertsons fit to be tied about the midnight marauding.
Purrlock has a problem and nowhere to go with it, but…the dog. His Basset Hound sidekick Watson, is in the doghouse with him as the conniptions get out of control, and Purrlock stirs the pot with his own special brand of trouble-making.
An old dog appears out of nowhere, appealing to the furred and fractious friends to help locate a treasure that will reunite him with his owner. There's just one problem. Not even the dog knows what the treasure is, and time is running out.
When darkness falls, Purrlock and Watson wade into the shadowed neighbourhood to dig for clues, unaware that there are other treasure hunters afoot and on their trail.
Help is provided along the way by 15-year old Becca, doing volunteer work with an elderly neighbor, and 10-year old Stevie, who is doing her yard work. Could the secret lie in the faded beauty of Becca's new friend? Is Stevie unwittingly holding the key? Or just a handful of cookies?
Purrlock Holmes and the Case of the Missing Treasure is a middle-grade mystery novel for ages 7 and up that takes real life, real pets and real people and turns them into a story that will entertain children and adults alike. A tale of love and laughter that touches the heart as much as the funny bone.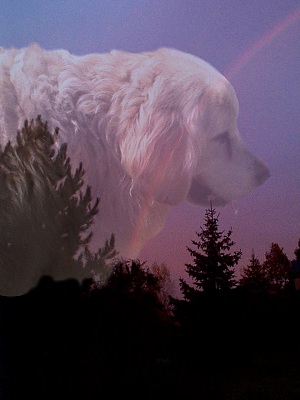 Missing Treasure is dedicated to the memory of
Ch. Russ T Earl of Twickenham
1991-2004